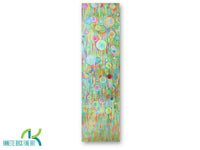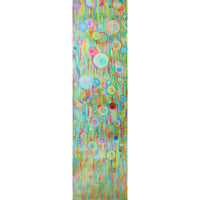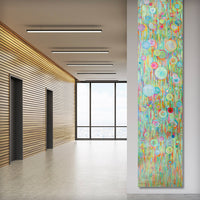 Annette Back Fine Art
Rise by Annette Back - 24x108
Type: original, mixed media and acrylics painting on canvas roll
Size: 24 inches wide x 108 inches long on a canvas roll. 
A multitude of circles rise from the bottom, moving upward towards the sky with their unique colors and textures. These circles come together in a harmonious journey, like individuals joining forces to overcome challenges. The dynamic motion, variety of colors and the many different textures remind us about your own growth and the potential of unity amidst diversity. "Rise" is a powerful and motivating reflection of the human spirit's constant desire to move forward and upward.
This is an original mixed media and acrylics painting (not a copy or print) and is signed by the artist. The painting will be carefully and professionally packed and shipped within three business day upon receipt of payment.